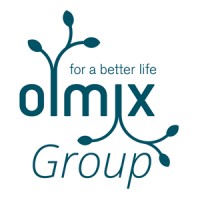 Olmix, founded in 1995 (670 people, 150 M€) is a global players engaged in the agro-ecological transition with natural solutions to improve plant health and nutrition and animal health and well-being.
Algae are the essential raw material from innovation to market. The group develops concrete solutions for the global agricultural transition. Through our range of innovative products, both in the form of finished products and ingredients, and with the collaboration of distributors and integrators, we demonstrate that it is possible to reconcile economic and environmental performance in agriculture.
The Group is based in Brittany (France) with a business covering more than 100 countries.
Reporting to the Marketing & Development Strategic Director, the Foliar Product Manager, including liquid fertilizers and biostimulants, is responsible for driving the Business Unit towards success by increasing the revenue and profitability on the long term.
Missions
Marketing & Technical Development
Be the central point for operations & communication within the Marketing Team and Area Leads to develop a good understanding of the competitive landscape and market needs/trends.
Be responsible of the Portfolio Management: Foliar Nutrition & Biostimulant
Coordinate & Identify with R&D the "new products or expansion process"
Analyse the performance of the product in the market, working closely with the key markets, to create a long-term strategy for the product to capture and own the market
Business & Project Management
Be responsible of the Revenue Management
Provide inputs to Finance and PLC BU to develop a robust long-range plan and develop annual business plans: volumes & prices
Manage the trade-offs between product performance, customer needs, cost and reliability of production, profitability, and value potential on the market.
Coordinate with area leads, the execution of the operational plan (development, regulatory & supply)
"Being involved with the privileged partner of farmers for the agro-ecological transition"
Localisation : Home Office (Europe) with frequent international travels and Head Office presence
Profil : Master in Life Sciences and/or Business – Marketing & Agronomy is a must
International & Executive Position - Attractive Package - Frequent Travels